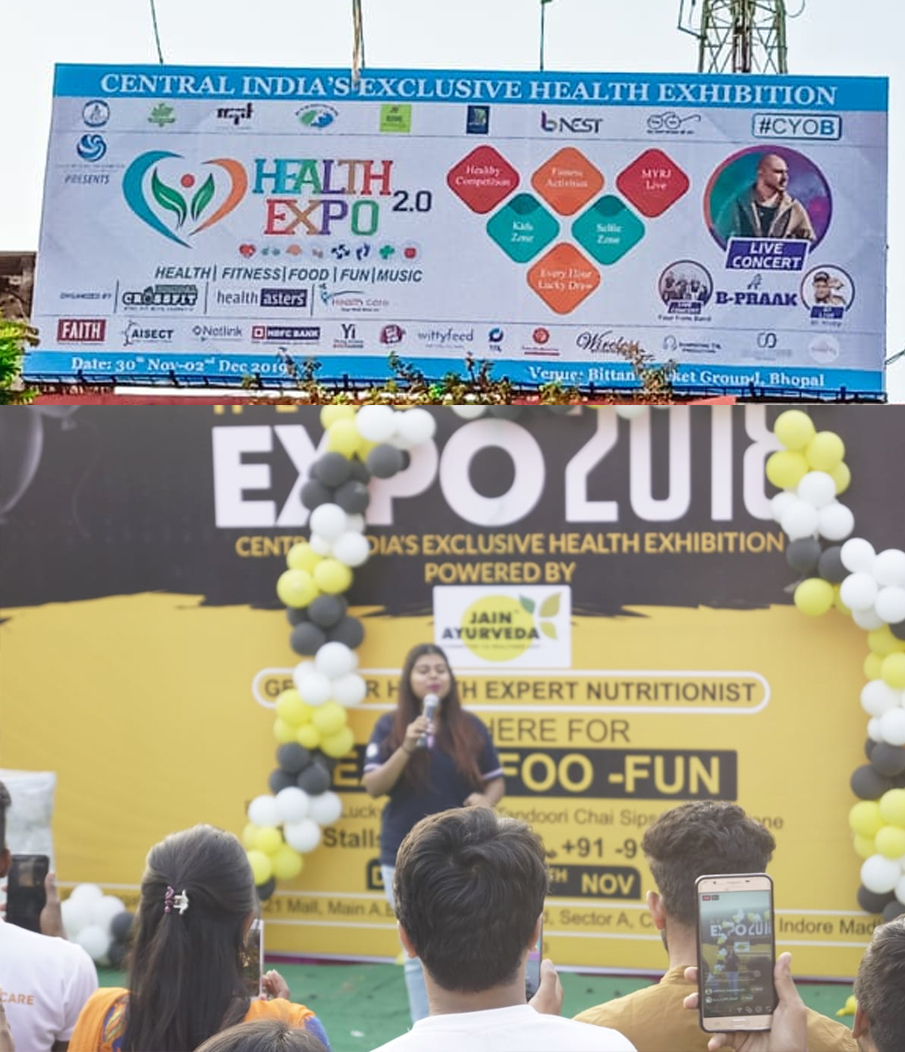 Health Expo 2019 Program
Health is not only about taking diets or medicines at a particular time period .it is all about social , mental, physical wellbeing it comes under so many factors .
So, Miss Nidhi Agrawal has come up with the idea of organizing central india first health expo indore [2018] and in bhopal [2019] and upcomming year soon.
Miss Nidhi says, "Just like the dress-up of an individual plays an important role in the individual's life. It triggers positive energy and confidence in an individual, the same is with the health. A healthy mind is more productive and works more efficiently and effectively."
In this Health Expo 2.0, 65+ stalls and 4 main sponsor's display stalls from Central India and Madhya Pradesh will be proposed.
Health Expo 2.0 aims to bring all brands together to reflect how we bring people together for a healthier world.
In these two days, Health Expo around 65+ stalls will be organized and around 1.5 lac people will be actively participating. Health Expo aims at sharing knowledge about Ayurvedic products, knowledge about clinics, books related to health, health improvements, details about diagnostic centers, nutritional supplements, organic food, positive physiology, products and knowledge regarding sports, spa knowledge and various details about health insurances will be available on the stalls. Every stall will be covering specific products also.
It will also be discussing which activities to be included and which to be excluded from our daily life activities for a healthy and better life.
In health expo 2019 brings all together a healthier world . so we invited face of bhopal , polititian and social worker and celebrity of bhopal . and in the entertainment night/ closing ceremony we invited B Praak,[ is an Indian singer and music composer associated with the Punjabi and Hindi music industry]. Health expo always aims towards the knowledge to keep ourself healthier .In these three days, health expo around 75+ stalls will be organized and around 2.5+lac people are particitating every year .